Hits: 140
CORONAVIRUS: VERGANGENHEIT UND GEGENWART
CORONAVIRUS: PASSATO E PRESENTE
As far back as 1982 the coronavirus was described explicitly in a book on microbiology-
Bereits 1982 wurde das Coronavirus ausfuehrlich in einem Lehrbuch fuer Mikrobiologie beschrieben
Già in un libro del 1982 di microbiologia il coronavirus fu descritto in maniera esplicita.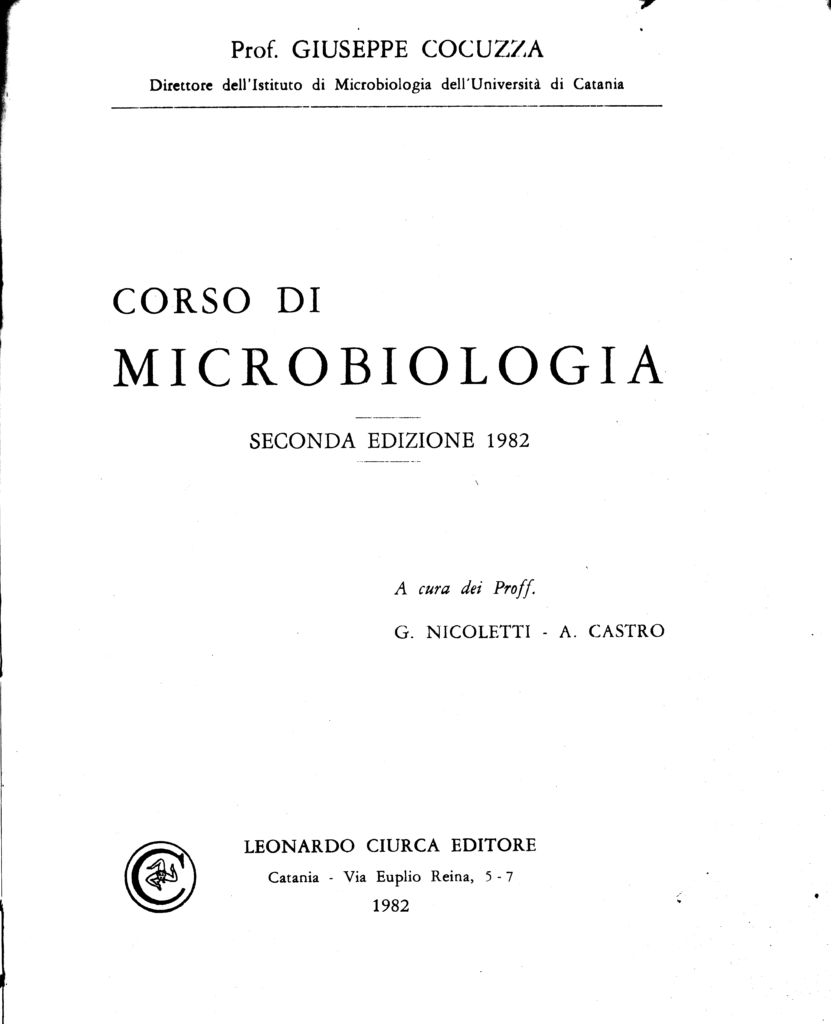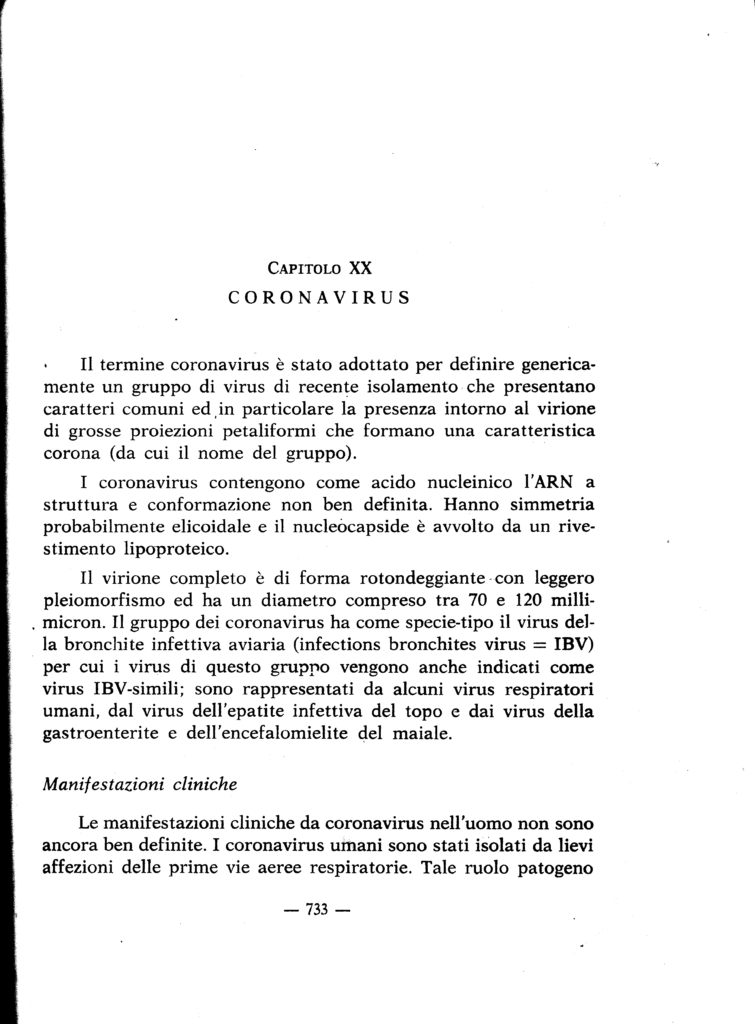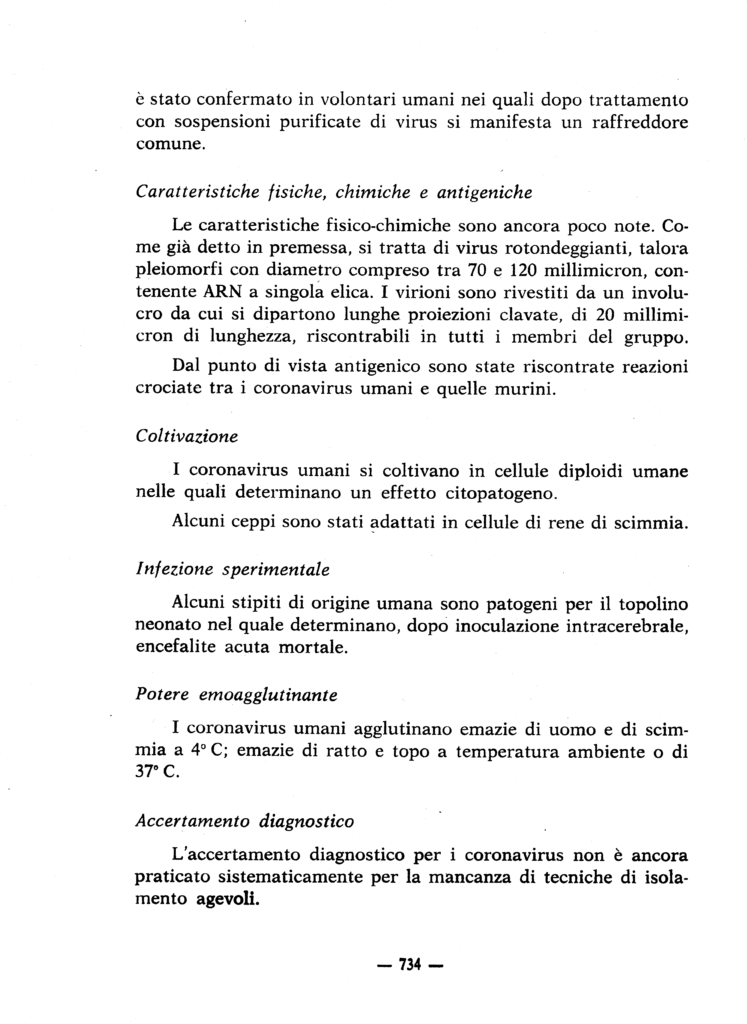 The students on the degree course in medicine and surgery, who did not know the subject, failed the exam (just as most of the countless so-called experts should be failed, who speak, advertise themselves and decide, offending the fundamental bases of virology and medicine in general).
THIS EXPERTS HAVE TRIGGERED A SPIRAL OF ESCALATION, WHICH NOBODY SEEMS TO WANT TO STOP.
Die Medizienstudenten, die ueber dieses Argument nicht Bescheid wussten, fielen durch die Pruefung durch, (sowie ein Grossteil der unzaehligen sogenannten Experten, die Vortraege halten, sich in den Vordergrund draengen, die Entscheidungen treffen, wobei sie die Grundfeste der Virologie und der Medizin mit Fuessen treten.)
DIESE EXPERTEN HABEN EINE SPIRALE DER ESKALATION IN GANG GESETZT, DER KEINER MEHR EINHALT GEBIETEN WILL.
I studenti del corso di laurea di medicina e chirurgia, che non sapevano l'argomento, venivano rimandati (come saranno da rimandare gran parte dei innumerevoli cosiddetti esperti, che parlano, si pubblicizzano e decidono, offendendo le basi fondamentali della virologia e della medicina in generale).
QUESTI ESPERTI HANNO INNESCATO UNA SPIRALE, CHE NESSUNO SEMBRA VOLER FERMARE